This world is not made for you. Irma's coming. The west is on fire. Nowhere is safe.
Meanwhile, in St. Pete, Florida, things felt pretty dire yesterday, when in reality we just still knew nothing.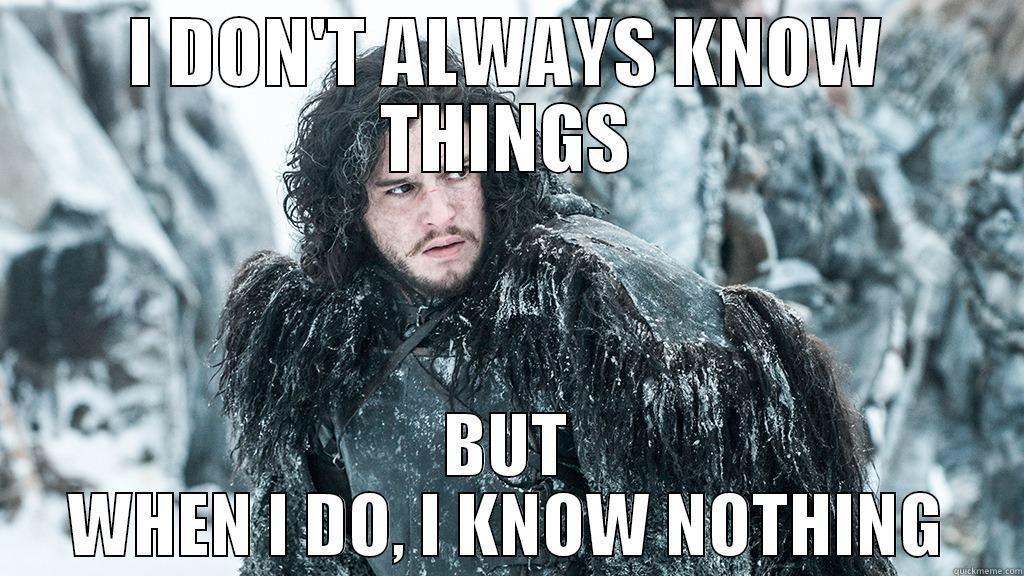 Maybe we've all got a better shot living north of the Wall these days.
Now, things have to be "
End of Days
" bad for me to leave my home. I'm not in an evacuation zone. My husband says we live at the top of "Mt. St. Pete," because at 43 ft above sea level, we're at the highest point you can get here in the 'Burg. Hey, maybe that's why my first mile on any given run is always a teensy bit faster than the rest. I get the extra bump from running down the world's smallest, most gradually rolling hill.
Another reason we won't leave is that our ideal position makes my house the evac point for my mother and grandmother (+3 cats and a dog). They live in nearby Treasure Island, right on the water in a lovely small duplex that was built in 1952-ish. SO yeah... I may have mentioned yesterday that
I was worried about our landscaping
. Meanwhile, a cat 5 hurricane will send Casa de Mama right to the bottom of the bay.
The real potential tragedy here is that my grandmother has been an artist for most of her 89.5 years of life, and her home is filled with her oil paintings, prints, and stone sculpture, which will go to various family members that live across the country once Grams is no longer with us. I have some of her stuff. I'd happily take more. Let's just hope I'm being overdramatic here per my usual MO and her house would be fine, just fine.
So yesterday, we knew absolutely nothing about our role in Hurricane Irma other than it COULD come our way and it COULD be a gigantic storm of epic proportions when it got here. And this is why
I fucking hate hurricanes
- because this is the hysteria it has already caused:
No bottled water anywhere. (Don't worry, I've got two cases. That will last me at least a day. Ben and my mom have more).
No gas at Wawa - ONE local gas station - but I'm sure there are other gas stations that could be out. (I also have a full tank, thanks to my husband and the fact that we're Chevy Volt owners that telecommute and mostly drive on electricity).
No canned food. This is where I will admit I am under-fucking-prepared. I am not a fan of food that has a long shelf life, don't buy it, don't cook with it. But I went to Trader Joe's yesterday to stock up and there was no tuna. No canned chicken. No canned veggies. No soup! Umm. Maybe now is when I try intermittent fasting, that seems to be trendy. Perhaps I'll share my Hurricane Preparedness Pantry with you tomorrow.
Sandbag mania: So yesterday, the city of St. Pete announced they were opening 3 areas for residents to pick up 10 sandbags per resident from 4 pm - 8 pm, and that they'd be giving out sandbags every day this week beginning at 7:30 am. My husband and I planned to pop over there after work to pick some up (not for us, but for my mother's house, for which - when you think about it - sandbags are going to do Jack Squat), but by 5 pm, the lines were so long at each of the 3 locations, they were turning people away because the last people in line likely weren't going to be able to get in by the time it closed at 8. So instead of going for my Wednesday morning run today, I was up and out the door with Ben by 6:45 to get on line for goddamn sandbags. I knew we wouldn't be the only crazy ones - the line was already forming at 7 am for these things. So we passed the time by playing the only appropriate music we could think of: "It's the End of the World" by R.E.M. and "The Final Countdown" by Europe. We got our sandbags by 8am, thanked the city workers for their help, and went over to my mom's place with our precious loot. But seriously, you may need a police escort or an armored vehicle in the future if you go anywhere with sandbags around here. The craziness continued today, with 2+ hour lines forming at every location (and they even added three more locations!) There were people posting on city forums all "IVE BEEN WAITING 2.5 HOURS, ST. PETE NEEDS TO BE MORE ORGANIZED, RABBLE RABBLE RABBLE." Come on, people. The city doesn't HAVE to do this. They aren't responsible for protecting your home from a natural disaster, but it's a nice helpful FREE service they offer to those that choose to live here. Here's a photo I borrowed from the city website, which doesn't even begin to show the giant lines of cars I saw around town this morning:
The struggle is real, people.
And the REASON people are scared shitless is that we just saw what Harvey did and know our time here in Florida - and very specifically, the Gulf Coast - is coming.
We just weren't thinking it was going to be this soon.
But then some new predictions came later this afternoon, and for the first time in a few days, I found I could breathe again.
That red box is me.
So this is about as good as it could possibly get for us, knowing fully that being anywhere within the path of a hurricane is bad news. AND I'm not trying to downplay the suffering that anybody who is currently experiencing Irma is going through. But if this scenario happens, here's the hope:
That we're looking at maybe a cat 3 by the time it gets to us instead of a cat 5. Now, my frame of reference would be Sandy and Irene, both cat 1 when they hit NJ, though, so it would be great if Irma slowed her roll just a teensy bit more.
That the Gulf of Mexico isn't going to drown my Grams/Mom's house.
And this is the biggest relief of all. Because having to live with my mom and Grams for an extended period of time is much scarier than the hurricane itself.